Genre: Paranormal, Young Adult
Publisher: The Narcissistic Rose
Publication Date: November 1, 2017
Pages: ​316


About the Book

For the last five years, Fawn has been the star soprano of a secluded opera house, forced to sing for her kidnapper.

His daughter, Devi, waits patiently in the shadows, hiding a face so horrible that no one who's seen it will look at it again.

As Fawn plots her escape, whispers spread through the shaded corridors of dark sorcery, warning her that she must flee by the next opening night.

But when Fawn draws close to the exit, it's Devi who's standing in her way, leading Fawn to suspect that Devi has something to gain if she fails.

(a dark reimagining of Swan Lake)

Excerpt


The musicians set up in the orchestra pit and start warming up. The off-key kaleidoscope of music rises into the warm and stuffy air. I stand on the back edge of the stage, watching dust motes drift down from the rafters.
The first rehearsal. Time is dwindling much too quickly.
The urge to run for it is imprinted on my bones. But my jailer waits for me nearby in the darkness, like always. I know from experience how quick he is.
Muted footsteps sound from behind me. I spin around and force a wide grin on my face, expecting Dillion. I find Andrew instead, and my forced smile melts into a real one.
"You're here." I scan the shadows behind him, but there's no sign of Devi. He came alone. Good. I was afraid he might have run off to spend some time with the little monster. "I missed you at dinner. I hope you can join us next time."
He returns my smile with a warm one of his own. "I can certainly try." His eyes roam the backstage area. Parts of old sets are tucked away close to the walls, collecting dust. Parts of new sets sit drying in the middle of the room. The thick scent of latex paint sticks to everything.
"Where did you run off to earlier?" I ask. "I am sorry to have scared you away."
His smile starts to fade. "You didn't scare me. I just . . . worry about her."
Irritation punches me in the ribs. "Yes, I worry about her as well. She's so guarded. It's so hard to get close to her." My throat tightens. Why do you even care?
A haunted look passes through his eyes. "Yes, it is." He clears his throat. "Is this the first official rehearsal? Are you excited?"
Excited is not a word I would use about anything pertaining to my life. "Yes, very much. I love the new music. It's so emotive and beautiful."
"I can't wait to hear it." His gaze flickers past me to someone on the stage.
I turn and see Dillion standing on the other end, surrounded by singers and dancers, watching us, his expression guarded. He nods when he catches us staring and turns to say something to the dancer closest to him. They both laugh.
"You and Dillion seem like you're getting along well." Andrew's gaze shifts back to my face.
I wave his comment away. "Yes. Viktor wants me to make him feel welcome and special. It's all very shallow, though." I watch him closely and decide to test the waters on his end. "I'd much rather spend that time with you."​



About the Author

Krystal is the author of supernatural and paranormal fiction, living in the Tennessee Valley with a collection of swords and daggers. When she's not hoarding stuffed pandas, hourglasses, and Hello Kitty replicas, she can be found in YouTube hole or blogging about books, writing, and random things at

KrystalSquared.net

.

Giveaway

​- Ends November 9th

Blitz hosted by:
Powered by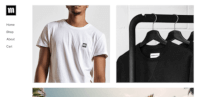 Create your own unique website with customizable templates.